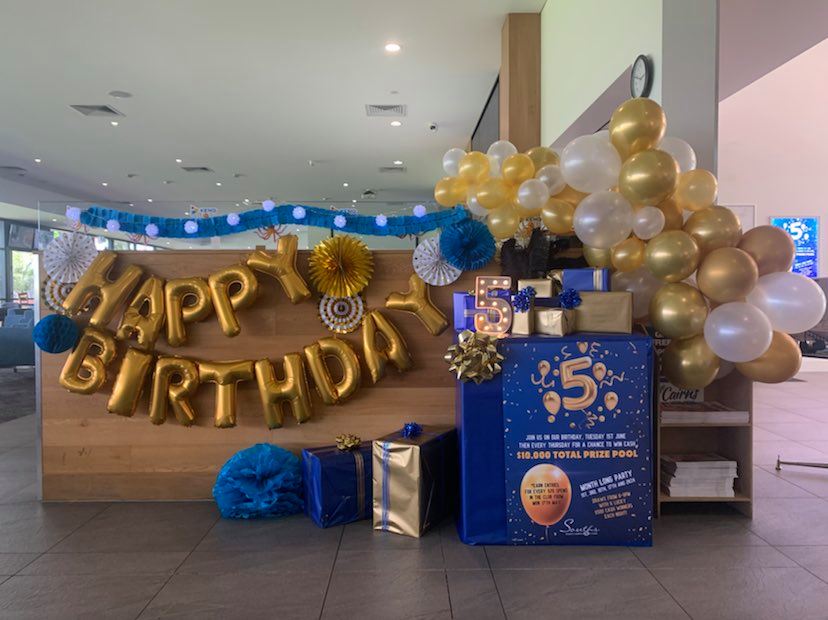 Tuesday 1st June, South's is turning 5 and to celebrate we are having a month long party.
Starting with a Big Birthday Bash on Tuesday with Cash and Prizes to be won!
4 x $500 Cash prizes plus 10x$100 Dinner vouchers, 10x$10 Keno Bucks, and 20x Birthday presents and chocolate bags for each guest.
Bookings are essential, so phone the club today to reserve your seat!
Happy Birthday Souths!