CLUB, GAMING & RESTAURANT PROMOTIONS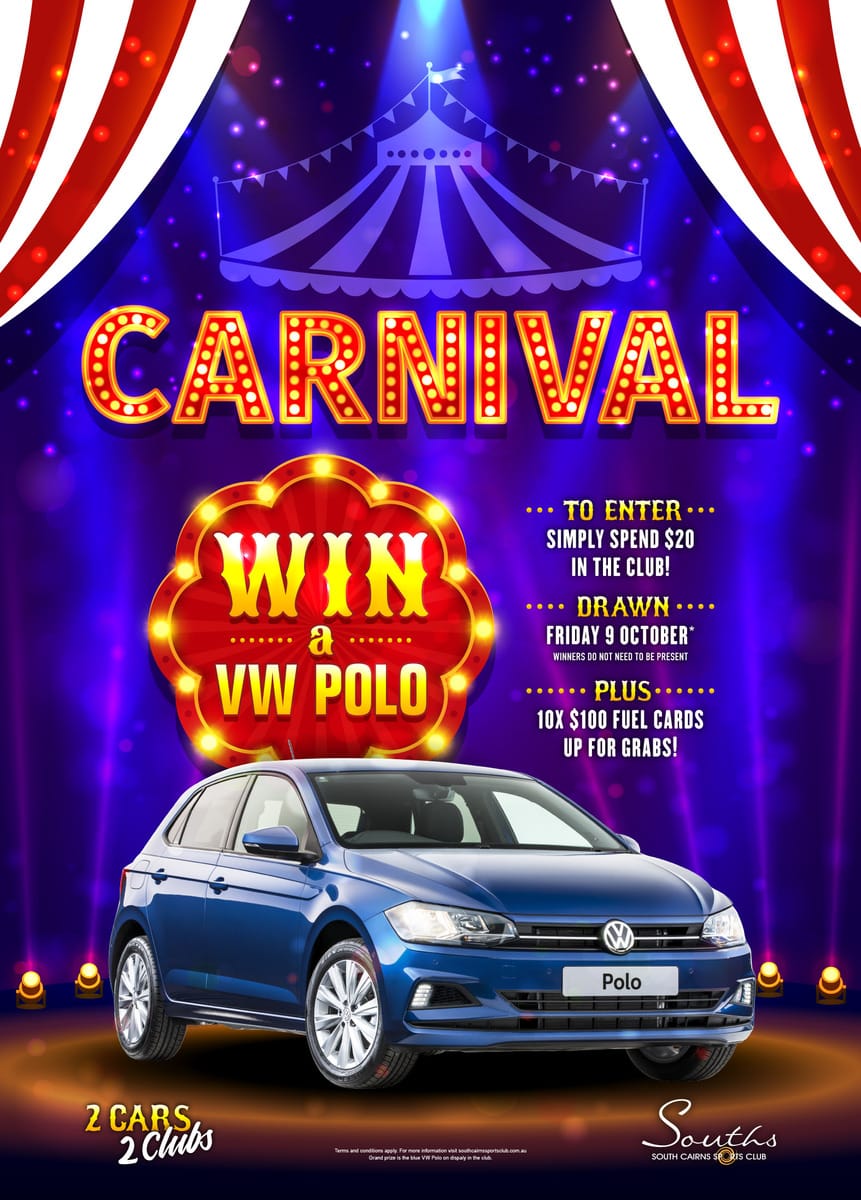 CARNIVAL
2 CARS 2 CLUBS
Roll up .. Roll up!! Its Carnival time again at your favorite club on the southside.
Souths is giving away a brand new VW Polo!
If you spend $20 over the bar, bottleshop, or at the Restaurant or $20 in the gaming room, you will receive an entry into the draw.
There are  10 x $100 fuel cards on offer as well as the major prize of the Blue  VW Polo on display inside the club.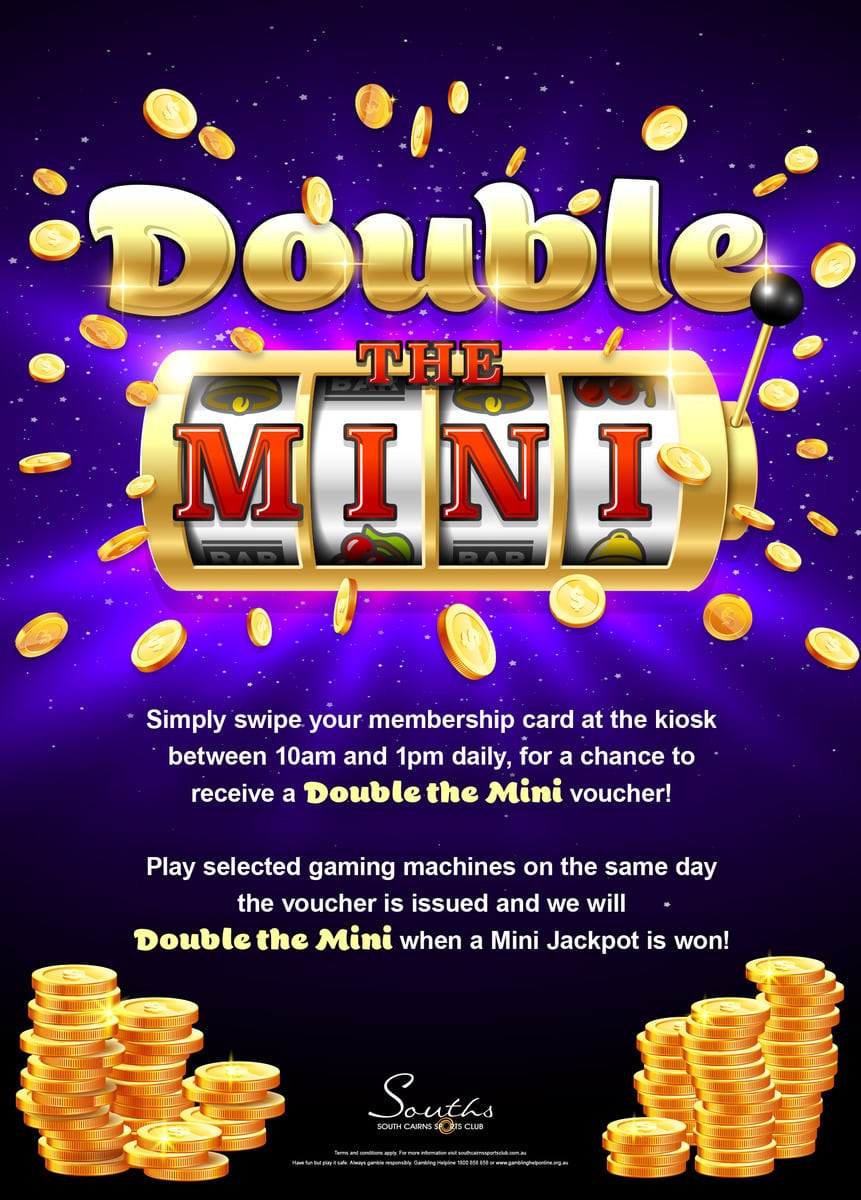 DOUBLE THE MINI

DAILY GAMING PROMOTION
Use your membership card at the Kiosk between 10 am and 1 pm for a chance to receive a "Double the Mini" voucher.
Play the selected gaming machines that same day the voucher is issued, and we will "Double the Mini" when a Mini Jackpot is awarded on the gaming machine.
One voucher equals one win on the day of issue, if the member receives more than one voucher when swiping their card in the kiosk, then they can claim one "double the mini" for each Mini Jackpot awarded on the gaming machines per voucher.
*Terms and conditions apply.  Must play 1cent spins on selected gaming machines, which will be clearly marked for participation in the promotion. Vouchers are only valid on the day of issue.