CLUB, GAMING & RESTAURANT PROMOTIONS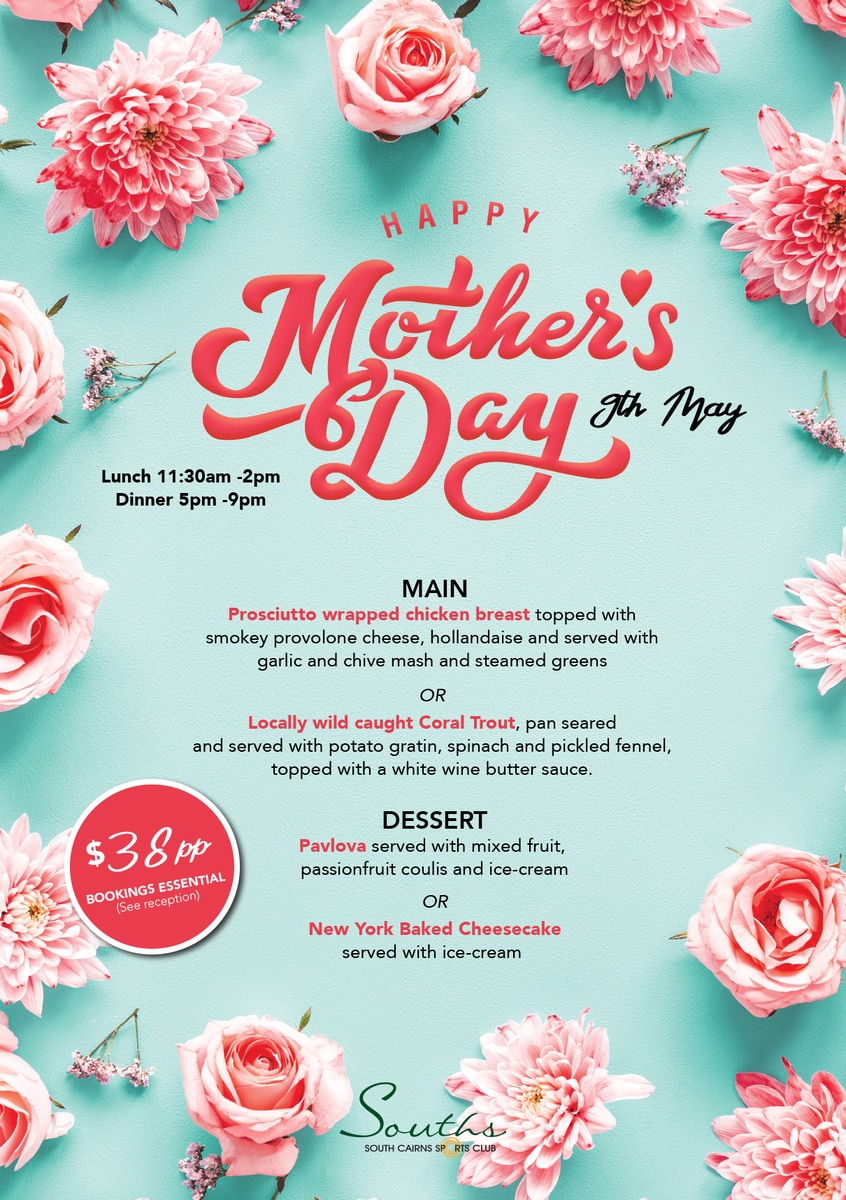 MOTHERS DAY
SUNDAY 9TH MAY
2 courses for $38 per person*
Main choices of Proscuitto wrapped chicken breaks or Locally wild caught Coral Trout
And delicious Dessert choices of Pavlova with fresh fruit and icecream or New York baked cheesecake
*members price and bookings are essential.
TERMS & CONDITIONS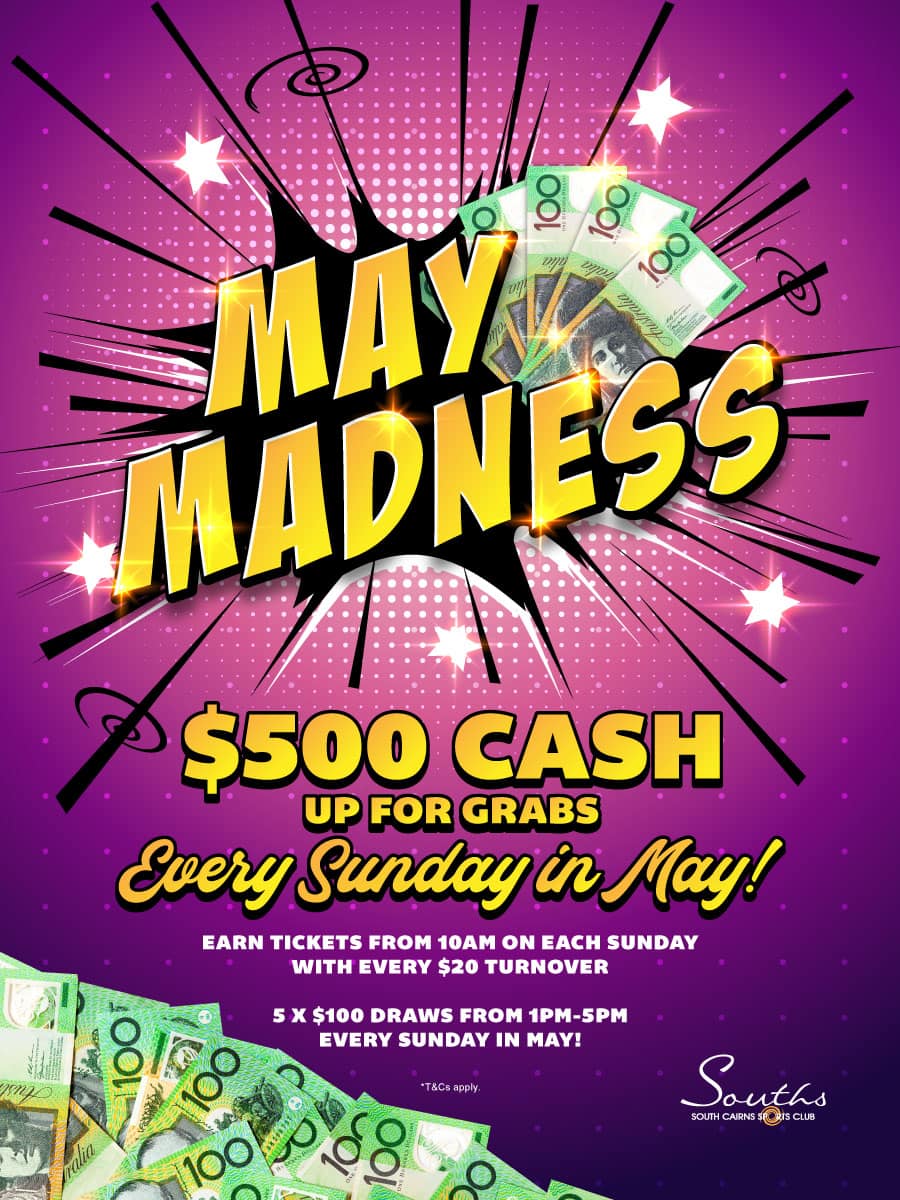 MAY MADNESS

WIN EVERY SUNDAY IN MAY
Play our gaming machines on any Sunday in May for your chance to win..
Every Sunday in May: 2nd, 9th, 16th, 23rd, 30t
$2500 cash prizes across 5 days.
$500 per Sunday across 5x draws of $100.
Draws every 60 minutes from 12:00 pm to 5:00 pm
TERMS & CONDITIONS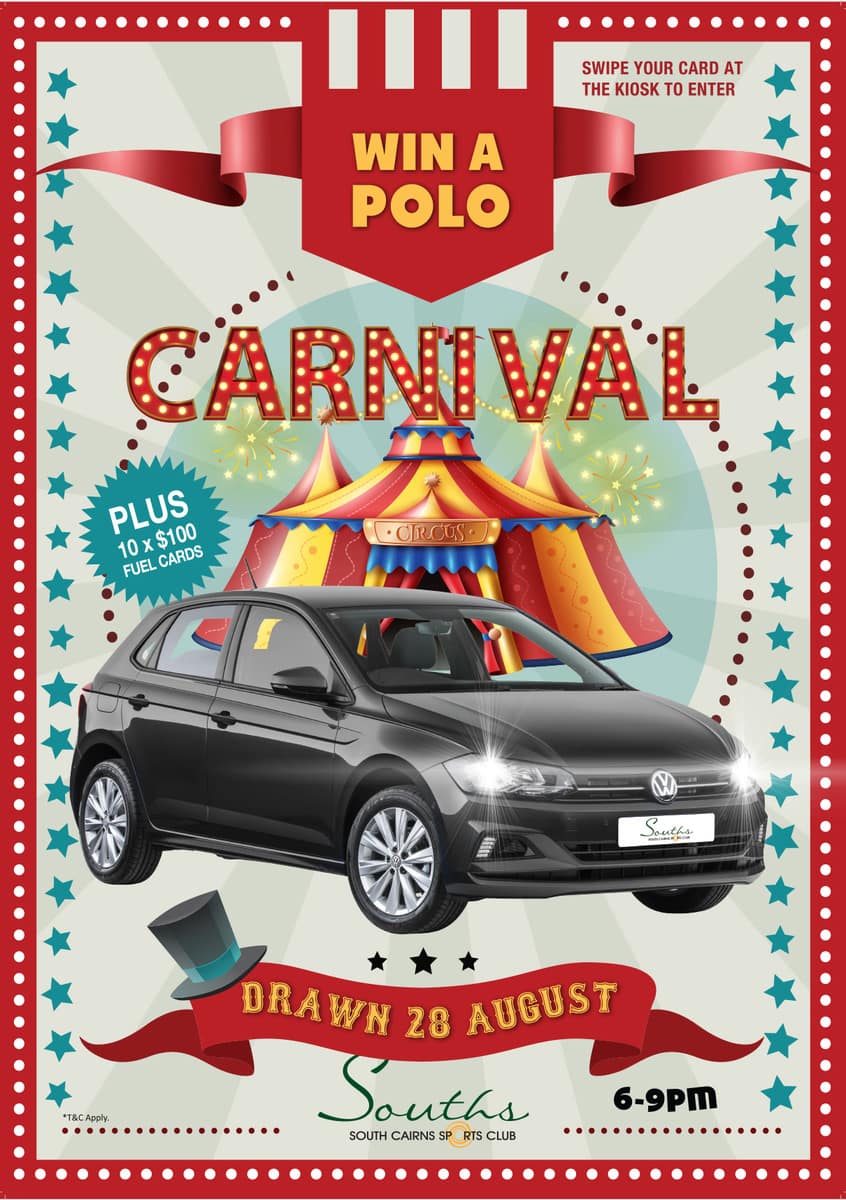 CARNIVAL
2 CARS 2 CLUBS
Join us for Carnival…. Win a Brand New VW Polo Auto just by using your membership card in the club.
Entries earned with every $20 spend in gaming, bars or Sirens Restaurant.
Major draw night is Saturday 28th August from 6pm – with 10 x $100 Fuel Cards on offer as well, it is guaranteed a great night out.
Terms & conditions apply to all promotions. Ask our friendly reception staff for further details.
TERMS & CONDITIONS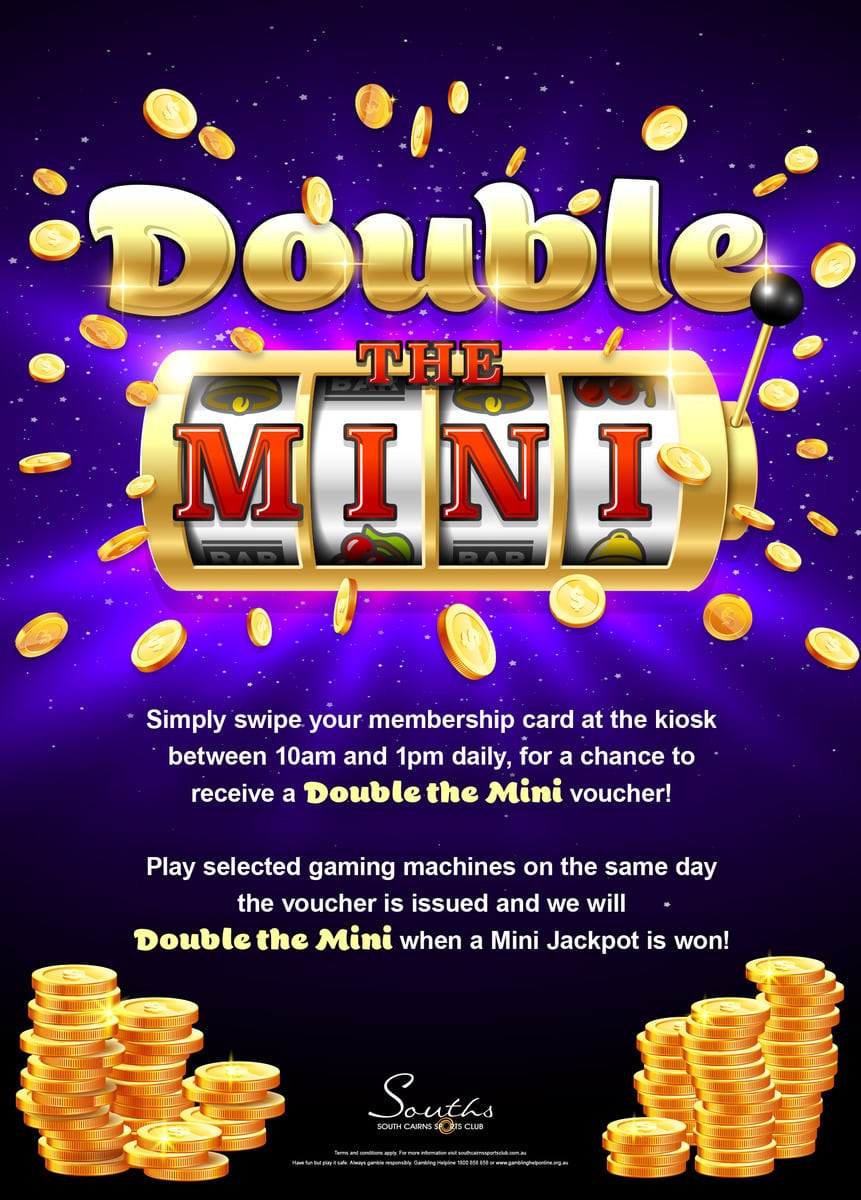 DOUBLE THE MINI

DAILY GAMING PROMOTION
Use your membership card at the Kiosk between 10 am and 1 pm for a chance to receive a "Double the Mini" voucher.
Play the selected gaming machines that same day the voucher is issued, and we will "Double the Mini" when a Mini Jackpot is awarded on the gaming machine.
One voucher equals one win on the day of issue, if the member receives more than one voucher when swiping their card in the kiosk, then they can claim one "double the mini" for each Mini Jackpot awarded on the gaming machines per voucher.
*Terms and conditions apply.  Must play 1cent spins on selected gaming machines, which will be clearly marked for participation in the promotion. Vouchers are only valid on the day of issue.
EARLY BIRDS & NIGHT OWLS
$500 CASH DRAWS EVERY FRIDAY
Early Birds and Night Owls! Use your card in the gaming machines to earn entries into the Cash Draws every Friday. Early Birds $500 drawn at 12pm, Night Owls $500 draw at midnight. T & C apply.
TERMS & CONDITIONS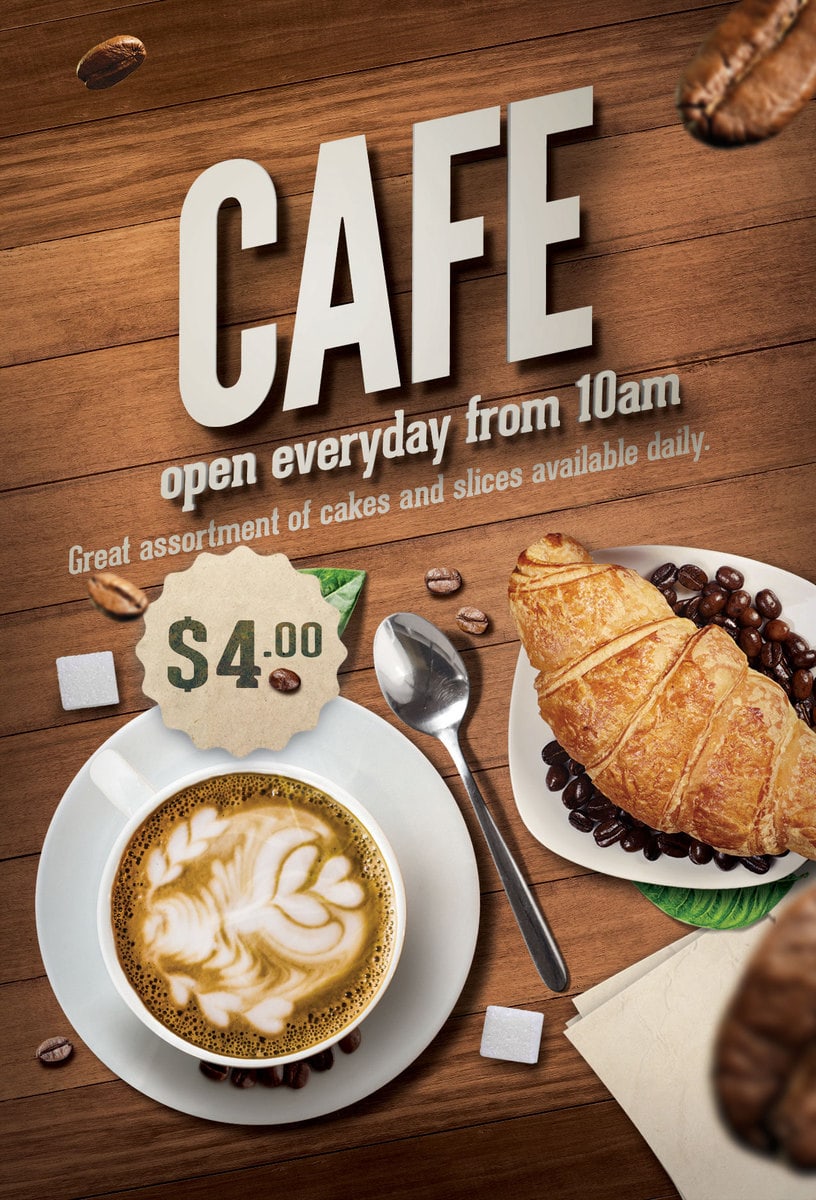 CAFE
OPEN EVERY DAY FROM 10AM
Why not meet with friends at the Cafe for a coffee. Choose from a great assortment of cakes and slices daily. Available 7 days a week from 10am! *Members price.
TERMS & CONDITIONS