CLUB, GAMING & RESTAURANT PROMOTIONS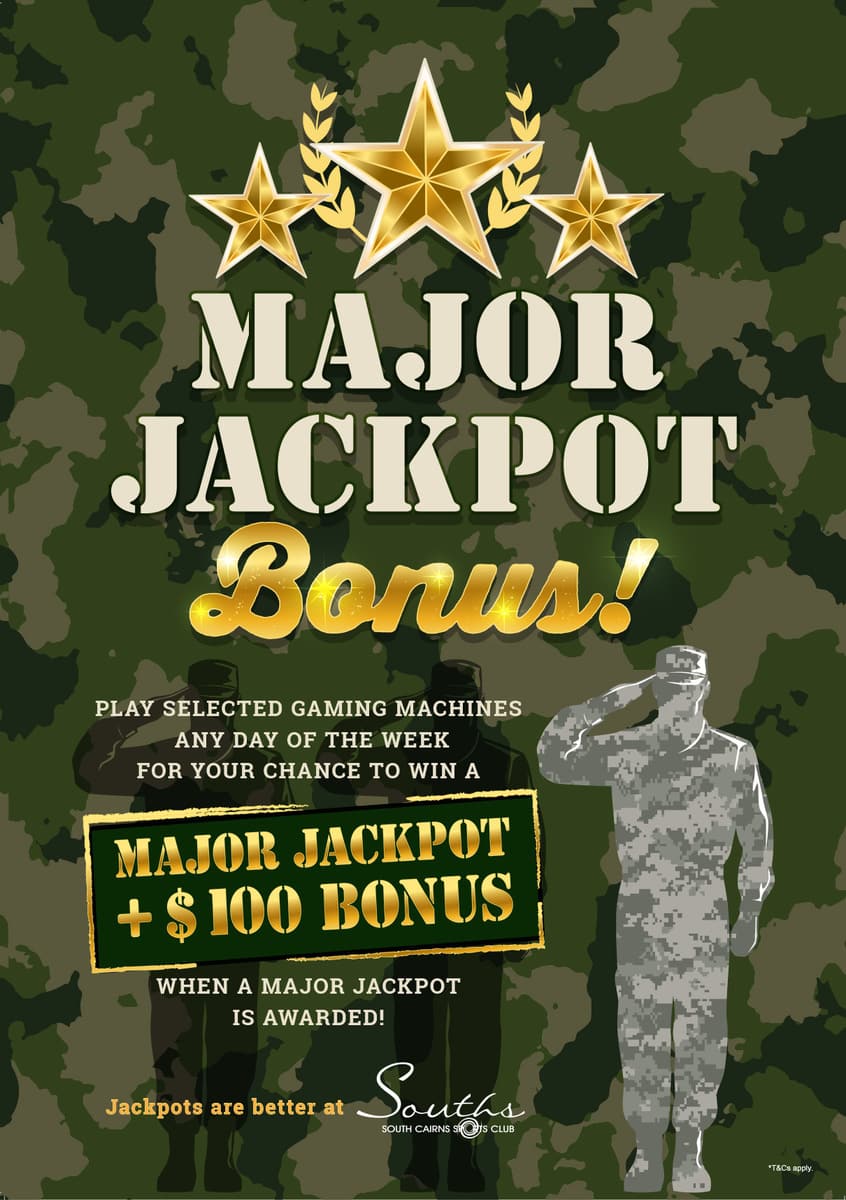 MAJOR JACKPOT BONUS
WIN A MAJOR JACKPOT AND RECEIVE $100 CASH BONUS
ATTENTION! COMPANY HALT!
Cazalys, Souths and Trinity Beach Sports Club have a MAJOR announcement.
Win a Major Jackpot in our gaming rooms and we will give you a Bonus of $100 Cash.
So…MARCH on down to the club.
*T&C apply *Selected Machines *always gamble responsibly

TERMS & CONDITIONS
EARLY BIRDS & NIGHT OWLS
$500 CASH DRAWS EVERY FRIDAY
Early Birds and Night Owls! Use your card in the gaming machines to earn entries into the Cash Draws every Friday. Early Birds $500 drawn at 12pm, Night Owls $500 draw at midnight. T & C apply.
TERMS & CONDITIONS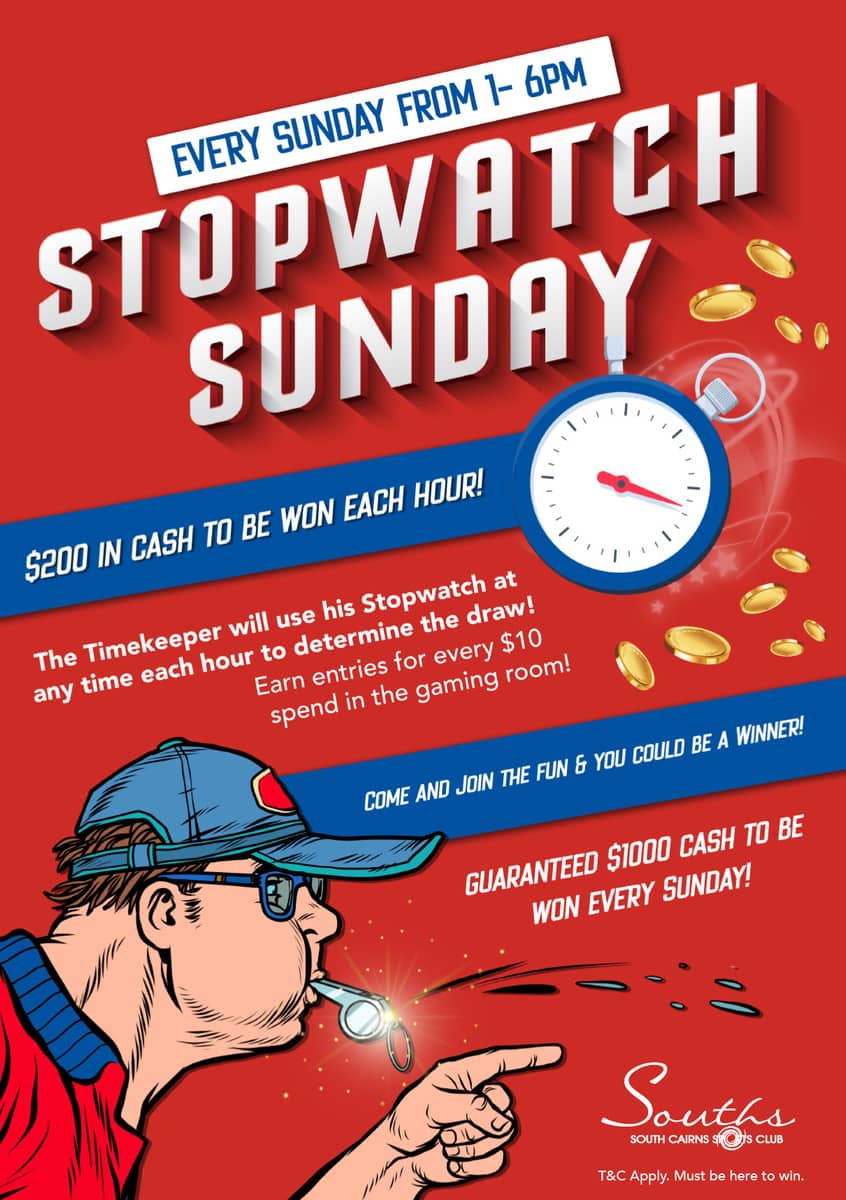 STOPWATCH SUNDAY

GUARANTEED $1,000 CASH TO BE WON EVERY SUNDAY!
STARTS SUNDAY 23rd APRIL
Visit your favourite club on the southside any Sunday
and use your membership card in the gaming machines
for your entries into the draws!
$200 Cash to be won every hour!
Draw time will depend when the STOPWATCH goes off each hour!!
Come on down and join in the fun, only at Souths!
Tik…Tik…Tik…
Draws from 1pm through until 6pm
TERMS & CONDITIONS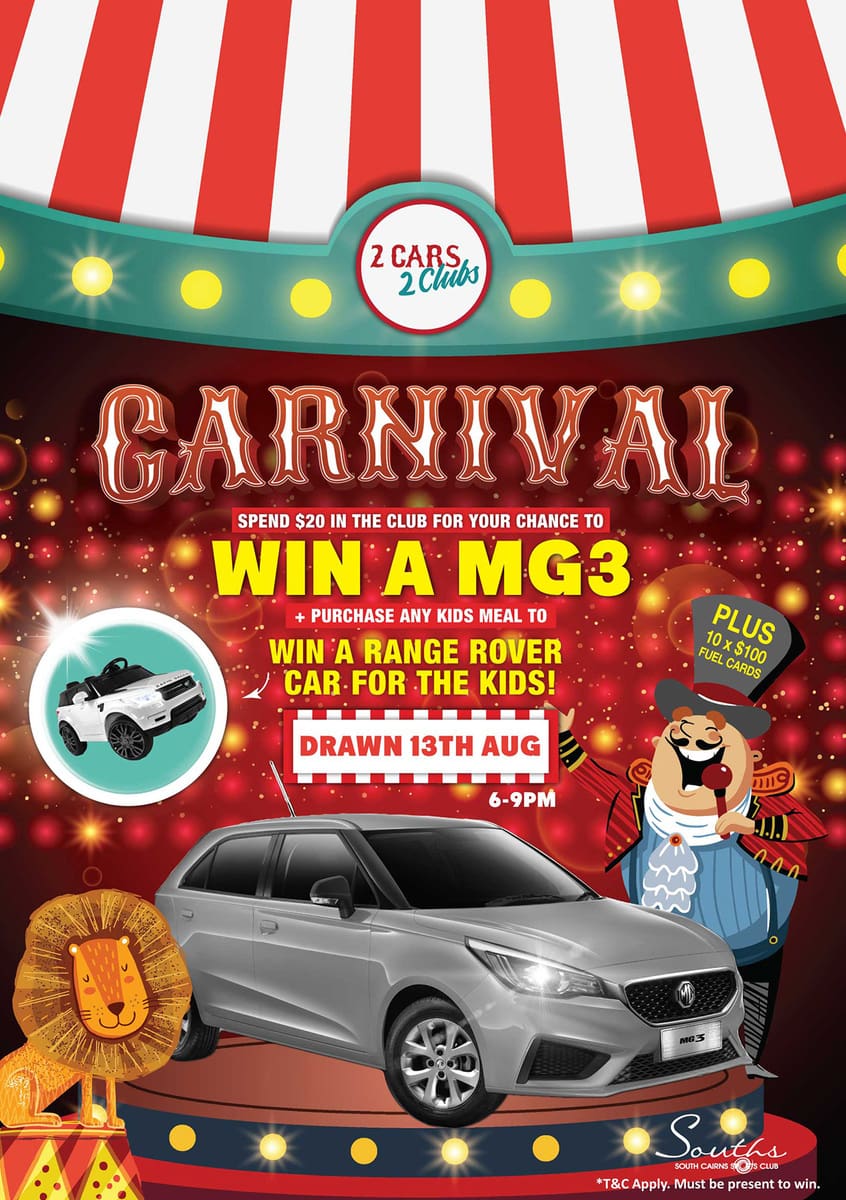 CARNIVAL
2 CARS TO BE WON
Roll up, Roll up to your favourite sports clubs – 2 cars , 2 clubs
It's Carnival time at Souths and Trinity Beach Sports Club
Use your membership card around the club for your chance to win a MG3!!
So join in the Carnival at your family's favourite sports clubs and you could be driving away in a brand new car!!
Any kids meal purchased throughout the promotion – will receive an entry
to win a Electric Ride on Range Racer!!
T & C apply.
TERMS & CONDITIONS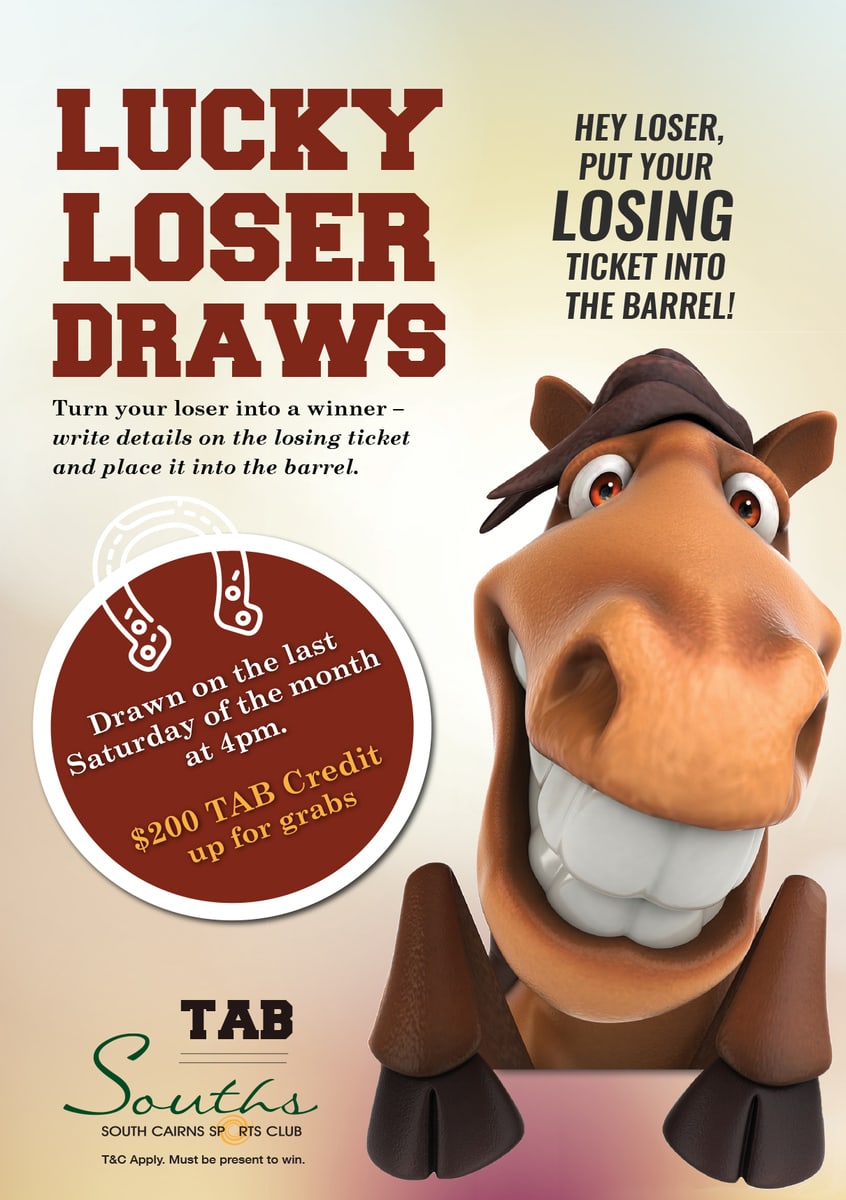 LUCKY LOSER
DRAWN LAST SATURDAY OF EACH MONTH
4PM – $200 TAB credit to be won
Write your details on your losing TAB ticket and place in the barrel