CLUB, GAMING & RESTAURANT PROMOTIONS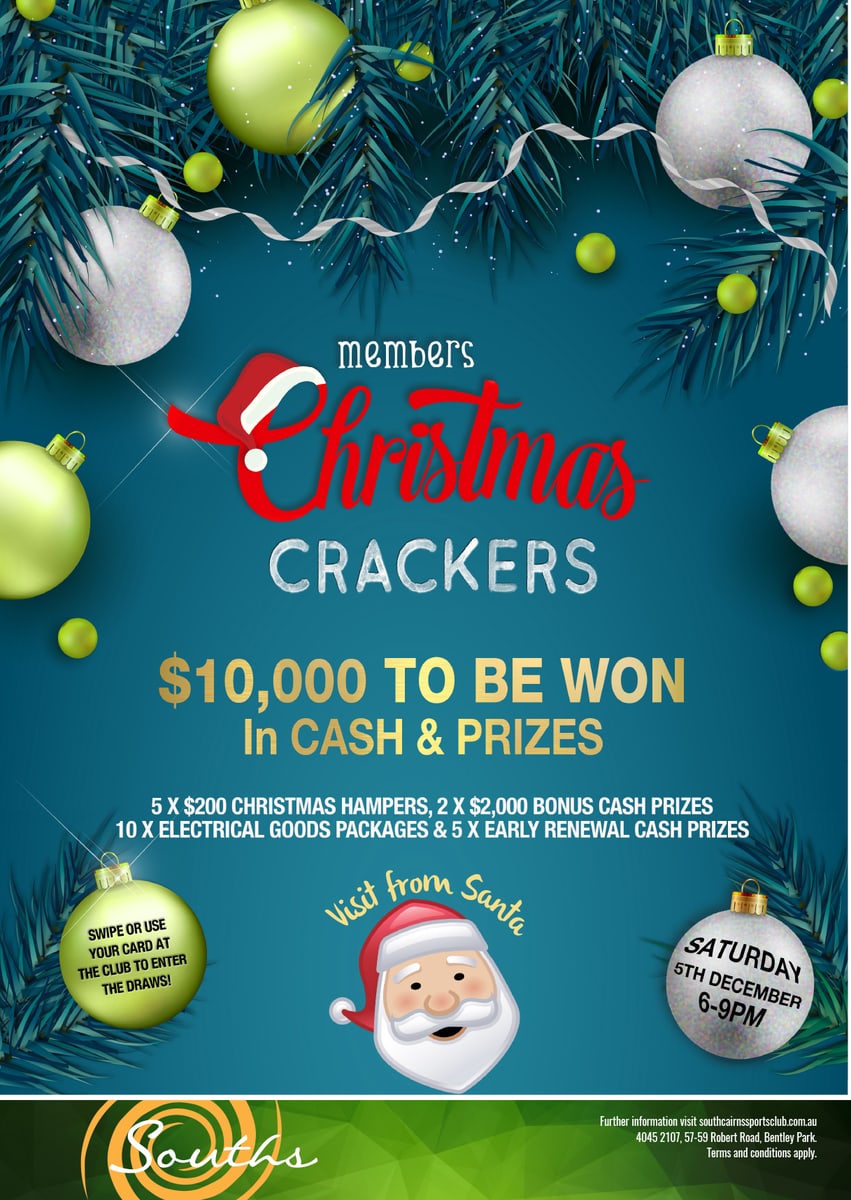 MEMBERS CHRISTMAS CRACKERS
$10,000 IN CASH & PRIZES
Renew your Souths membership and each time you visit the club, you will gain entries into the draws.
There are 5 x $200 Christmas hampers, 2 x $2,000 Bonus Cash prizes, 10 x electrical goods packages & 5  x early renewal cash prizes also.
Santa will be visiting on the draw night.
Saturday 5th December 6-9pm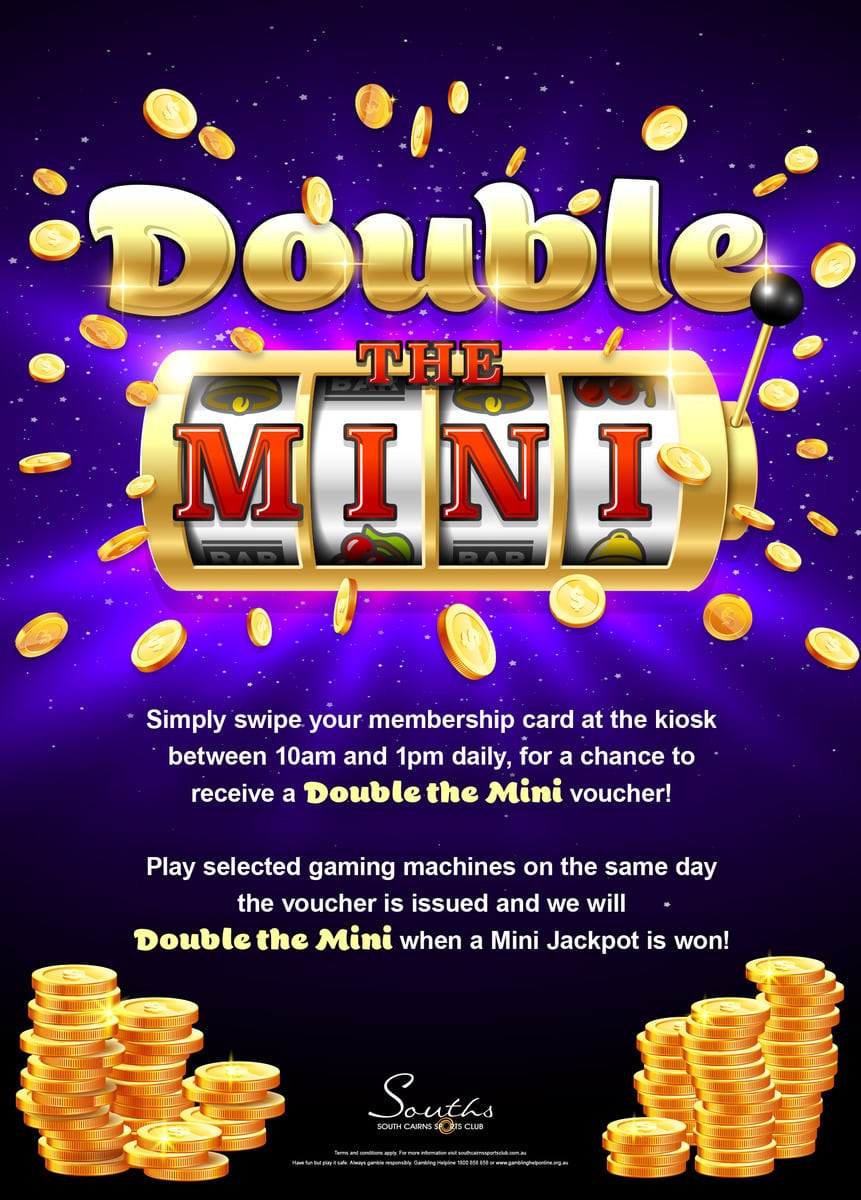 DOUBLE THE MINI

DAILY GAMING PROMOTION
Use your membership card at the Kiosk between 10 am and 1 pm for a chance to receive a "Double the Mini" voucher.
Play the selected gaming machines that same day the voucher is issued, and we will "Double the Mini" when a Mini Jackpot is awarded on the gaming machine.
One voucher equals one win on the day of issue, if the member receives more than one voucher when swiping their card in the kiosk, then they can claim one "double the mini" for each Mini Jackpot awarded on the gaming machines per voucher.
*Terms and conditions apply.  Must play 1cent spins on selected gaming machines, which will be clearly marked for participation in the promotion. Vouchers are only valid on the day of issue.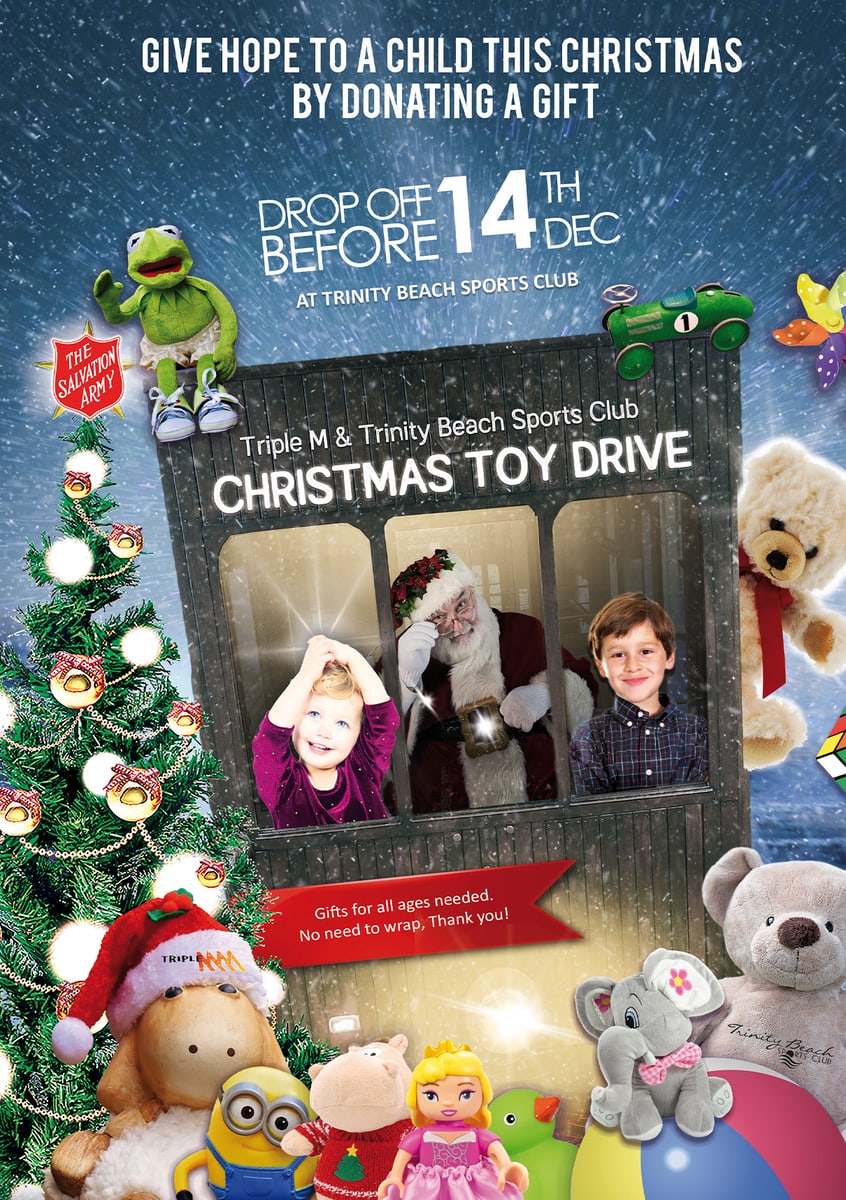 I BELIEVE IN CHRISTMAS
SALVATION ARMY TOY DRIVE
Give hope to a child this Christmas. The South Cairns Sports Club and Triple M Cairns Christmas Toy Drive starts on the 1st December and runs through till the 13th December.
Drop off your unwrapped gift to reception at Souths. Gifts for all ages are needed. No need to wrap them.
All toys donated to the toy drive will be distributed by the Salvation Army to local families in need.
No toys can be accepted by Souths after the 13th December so please contact the Salvation Army directly with any donations after this date. #makeadifferencethisxmas