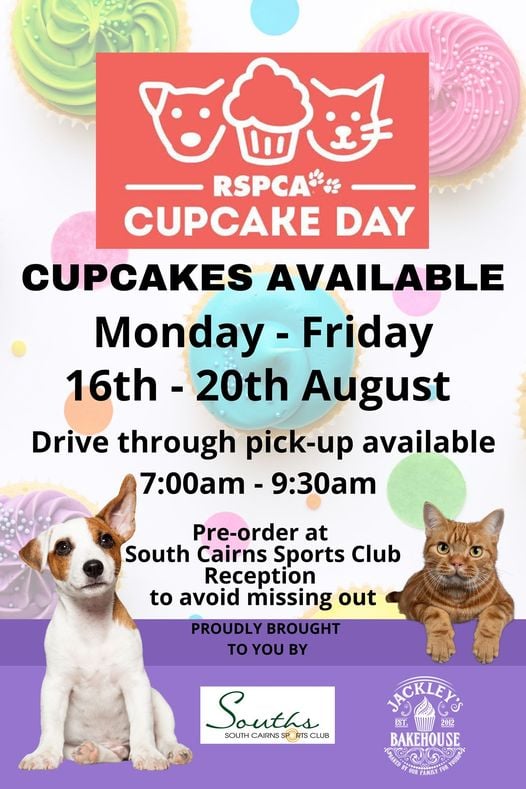 Did someone say cupcakes? 🧁🧁🧁
South Cairns Sports Club teamed up with the fantastic crew at Jackleys Bakehouse for our 2021 Fundraiser for the RSPCA – 6 pack of cupcakes made by the team at Jackley's Bakehouse and support the local branch of the RSPCA.
They set up in the car park out the front of the club next to caffe crema from 7am-9:30am each morning.
Preorder were recommended to avoid disappointment, but simply drive through on the way to work, pick up your box of cupcakes and bring a smile to your workmate's faces. All while supporting the RSPCA in the sweetest way you can.
Cupcakes were available in decadent chocolate, creamy vanilla, or for those who couldn't decide a mixture of both types and are $15 for 6.
Just when you thought coffee and cupcakes were a match made in heaven. We thought we would make it even better and invite the team from the RSPCA to bring down their adoption animals.
You will be able to meet the RSPCA adoption animals and possibly find a new addition to your family.
Even though it is an outside this is a COVID safe so please do not forget your masks and social distance where possible. Event was from 16th to 20th August 2021.